Use PRETTY20 To Save 20% Today
30,000+
Reviews
99% Dust-Free
Cat Litter
PrettyLitter's innovative crystal formula is 99% dust-free, providing a cleaner litter box environment for cats and cat parents.
How It Works
Eliminate Ugly, Gray Dust Clouds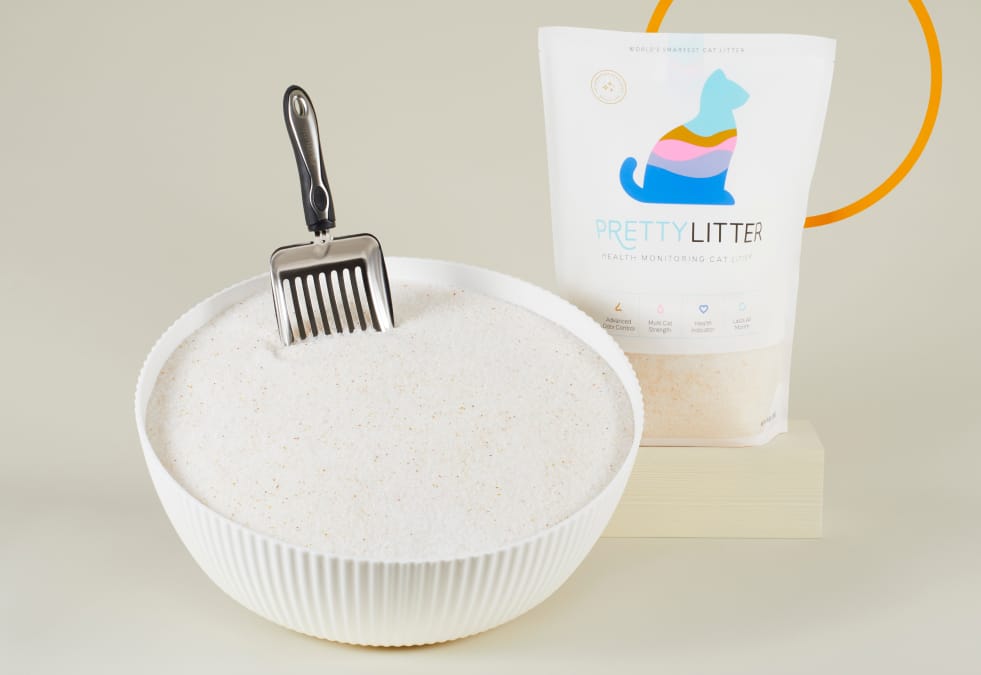 PrettyLitter believes that low dust cat litter is an essential for every cat-loving family. Low dust litter is better for cats, their owners, and helps keep the home tidier. Made with silica gel-based crystals instead of clay, this low tracking litter's particles are too large to make their way into the air. Unlike dusty clay litter, PrettyLitter is also much less likely to get caught in paw pads because of their size, making it less likely to be found scattered on floors.
Why PrettyLitter?
Household-Friendly,
Convenient Cat Litter
Advanced
Odor Control
Health
Monitoring
Free
Delivery
Low
Maintenance
99% Dust
Free
Just Scoop
The Poop
What Do Real Customers Think?
Try 99% Dust-Free
Litter Risk-Free
Order PrettyLitter today and if you don't love it, return it within 30 days and we'll issue a full refund.
Free
Shipping
Risk-Free
Guarantee
Cancel
Anytime