Skip the Stress With
Cat Litter Delivery
Never run out of fresh litter again with our convenient monthly cat litter delivery! Gone are the days of having to lug a big bucket of cat litter home from the store, only to run out when you least expect it. Our cat litter delivery service keeps both you and your feline friend happy.
Try Risk-Free
Free Delivery in the Contiguous US
How Does Our Cat
Litter Delivery Work?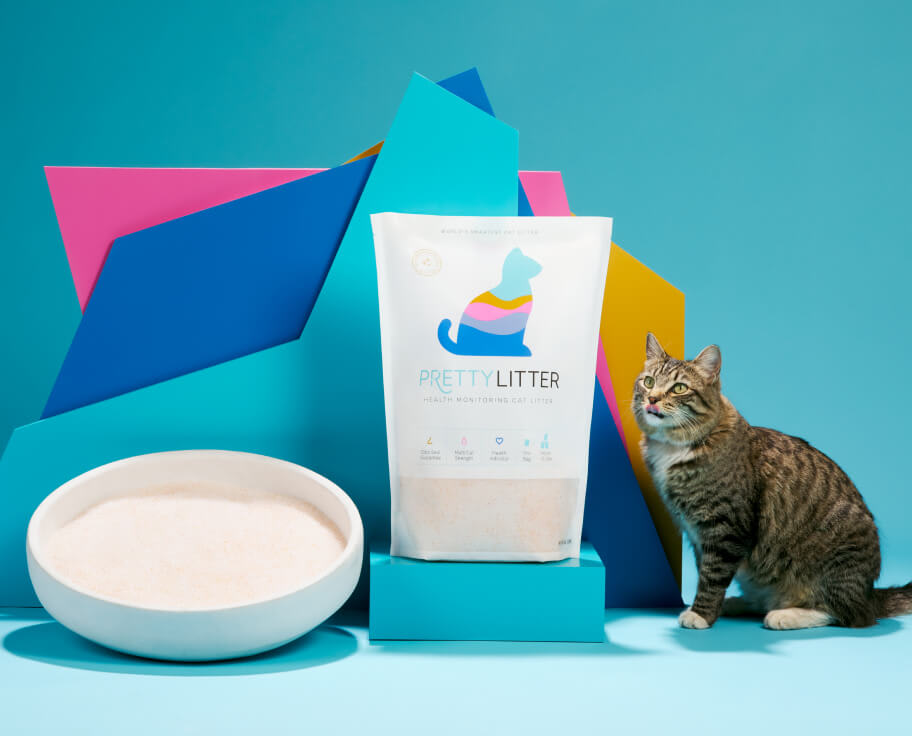 PrettyLitter cat litter subscription service is simple!
Tell us how many cats you have and we will deliver the perfect amount of kitty litter every month.

Need an extra bag on hand or want to skip a month because you have enough cat litter products for now? No problem! It's easy to make changes to your cat litter subscription.
Why Should You Get
Kitty Litter Delivered?
There are countless benefits of signing up for a cat litter delivery service. One of the main benefits as a cat owner is convenience! Rather than having to run out to the pet supply store at the last minute to grab another heavy bag of litter when you forget, you can sit back and relax while the perfect amount of litter is delivered to your doorstep. Additionally, PrettyLitter weighs up to 80% less than traditional litters, making the few steps into your home a breeze!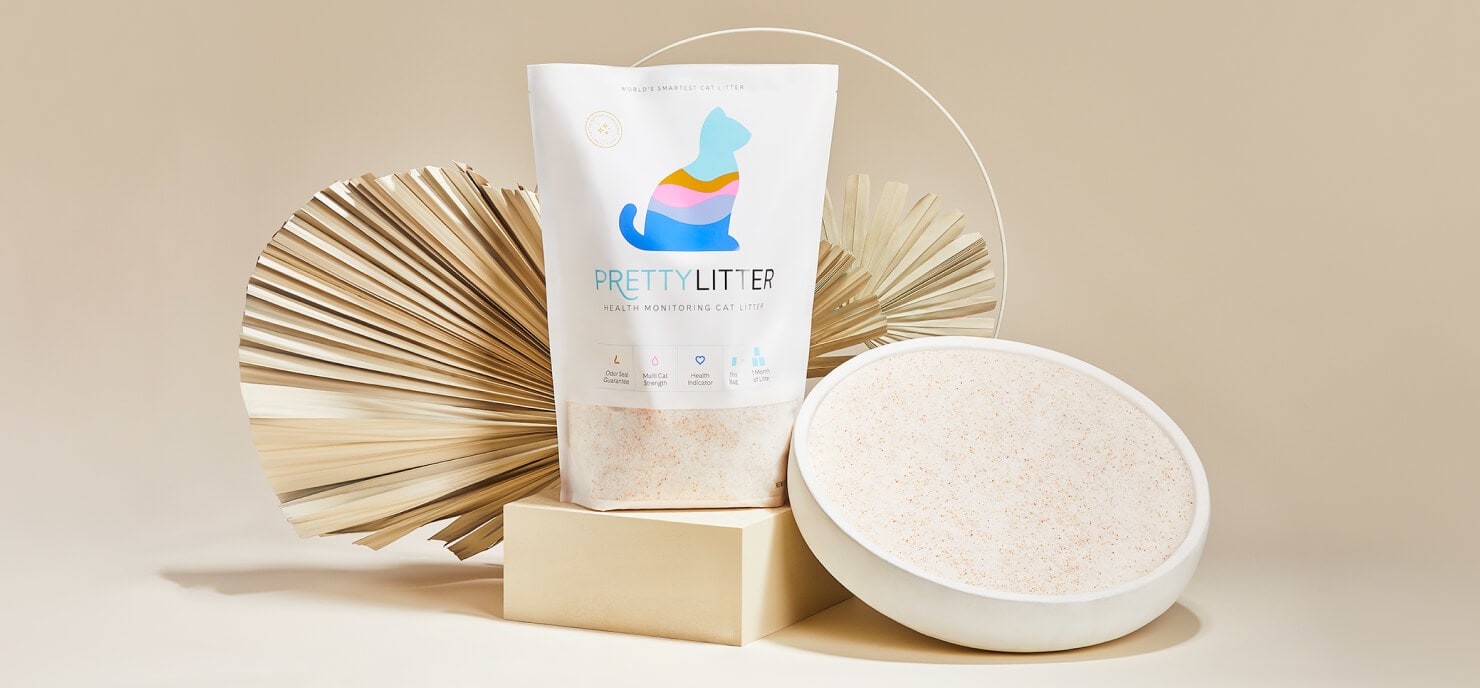 With your subscription, you'll always have the perfect amount of fresh litter at home. We've all been there - you meant to pick up more litter and now you're totally out when you need it. With our cat litter delivery service, you always have the appropriate amount of litter ready!

Lastly, you always know that your kitty will have a clean litter box right on schedule. Cats love a clean litter box and our litter delivery service makes it easy to know when to clean the whole litter box, not just the daily scooping.. Your feline friend will thank you!
Why PrettyLitter?
PrettyLitter's unique health-monitoring crystal cat litter helps you keep tabs on your furry friend.

Our color-changing cat litter can help spot health concerns such as urinary tract infections, bladder stones, blood in urine, and more.

Pet parents can feel at more ease knowing they have a healthy cat. Our advanced formula with silica gel is lighter, lasts longer, and is 99.9% dust-free. Plus, when you buy cat litter it's delivered to your doorstep right on schedule. Experience the World's Smartest Cat Litter today!
Our Cat Litter Delivery Service Is Made to Make Pet Parents' Lives Easier
Get PrettyLitter delivered to your doorstep right when you need it. Take a fresh step today and enjoy a cleaner, healthier, happier litter box.