October 5, 2018 |5 min read
Funny Furballs: Jokes and Trivia for Cat Lovers
Cats have a reputation for being aloof and even snobbish, but we know better, right? Here are just a few of our favorite cat-themed jokes and trivia tidbits to share the next time someone tells you cats aren't funny!


---
Cat Litter That Prioritizes Their
Health & Your Happiness.
Get 20% + a Free Toy
Use Code PRETTYBLOG at Checkout
for 20% Off + a FREE Catnip Toy
---
Cat Jokes:
What's the worst cat to invite to a card game?
A cheetah!



What's the difference between a cat and a comma?
One has claws at the end of its paws. The other is a pause at the end of a clause.

What is a cat's favorite color?
Purrple!



What do you get when you cross an octagon with a cat?An octopus

.

Two cats sat looking into a green canary's cage.
The first cat said to the second cat, "That's not a canary. It's green!"
The second cat said, "I don't know. Maybe it's not ripe yet!"



A police officer stops a man in a car with a panther in the passenger's seat.

"What are you doing with that panther?" the officer asks the driver. "You should take it to the zoo!"

A week later, the officer sees the man again. The panther is still there in the car, and this time, they're both wearing sunglasses.

"I thought you were going to take that cat to the zoo?" the officer asks.

The driver nods and says, "I did. We had so much fun that we're going to the beach this time!"
What do you call a cat that's a really good swimmer?
A catfish.


Where did the cat go to get a new tail?
The retail store.


Why are cats

 

such

 

bad storytellers?


They only have one tale.
What do you get when you cross a cat with a parrot?
A carrot
.
What do you call an old Tom cat?
Grand-Paw


What do you call a cat police force?
Claw enforcement.


If lights run on electricity and cars run on gas, what do cats run on?
Their paws
.
Which side of the cat has the most fur?
The outside.


Where do sophisticated cats go?
The
mewseum.
A woman invited her neighbor over for dinner and introduced her four cats. "That's Alogue, Aract, Erpillar, and Astrophe," she announced.
The neighbor was surprised and asked, "Where on Earth did you get those names?"
What is the most prestigious award a cat can earn?
The Purr-litzer Prize.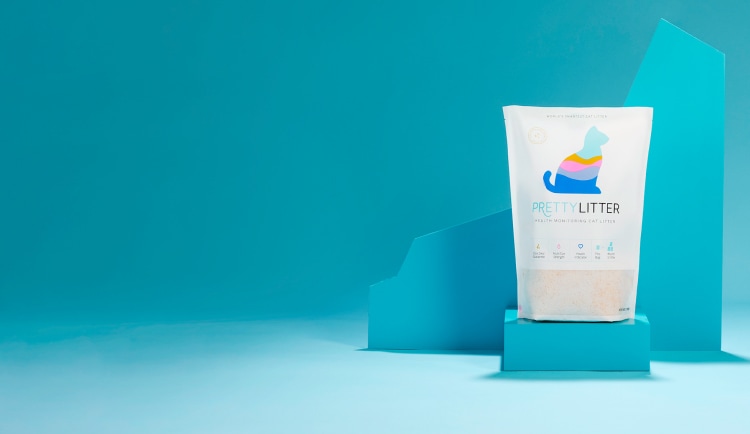 Tired of your
home smelling like
you have a cat?
Use code PRETTYBLOG
Trivia:
Do you have a favorite cat joke that we missed? Let us know down below in the comments!
----
Don't forget to follow us on Instagram: @prettylittercats
----
Delivered straight to your front door, every month. We'll even pay your shipping.
For a limited time only, get 20% off your first PrettyLitter order. Enter code "LOVE20" at checkout. Redeem Now!