August 2, 2018 |6 min read
Can't Get Enough Cats? Top Resources for Cat Lovers
You're a good cat owner, so naturally you want to stay on top of the latest cat health news and tips.
But maybe your devotion goes beyond that.
Maybe you just have so much cat love to give, you want to know all there is to know about your feline friends.
Beyond providing hours of entertainment, these cat-lover resources will equip you to be the very best cat owner you can be.
So sit back, relax, and dive in to one of these awesome finds any cat devotee is sure to love.


TED Talks

Who doesn't love TED Talks? It seems like every time one of those wonderfully produced videos starts to play, you're greeted with the most charismatic speaker with the most interesting things to say.
Well now TED has taken it up a notch - to our level.
The brilliant minds at TED Talks have put together a playlist of talks just for the cat-obsessed among us. And we're betting that means you. (Us, too!)
From "Life Lessons From Big Cats" to "Depressed Dogs, Cats with OCD - What Animal Madness Means for Us Humans," these 7- to 20-minute videos are sure to enlighten and entertain you.
Check out the full playlist over on the TED Talks website.


Podcasts

Podcasts are one of the best new media inventions of our era. Not only are the vast majority of them free, but also you get to turn long, boring drives or flights into fun, entertaining, and educational jam sessions!
These are our favorite cat-themed podcasts any kitty-lover is sure to appreciate.


Cattitude
For the cat lover who's obsessed with each fur baby's unique personality.
Hosted by Tom Dock, the Cattitude podcast covers a wide range of topics, including product reviews, interviews with cheetah documentary-makers, and organic options for common ailments (like fleas!).
Dock also dives into the world of cat personalities by featuring profiles on various breeds and what cat-parents can expect. Whether you're trying to decide which cat will be the next addition to your family or you're still trying to figure out the puzzle of your current cat's personality the Cattitude podcast may help you find the answer.


---
Cat Litter That Prioritizes Their
Health & Your Happiness.
Get 20% + a Free Toy
Use Code PRETTYBLOG at Checkout
for 20% Off + a FREE Catnip Toy
---
The Community Cats Podcast
For the cat-parent with a heart for helping.
With 257 episodes as of today - and no signs of stopping! - The Community Cats Podcast is one of the longest running cat-themed podcasts in existence.
Featuring interviews with cat-focused non-profit organizations, veterinarians, pet therapy providers, and rescuers, the Community Cat Podcast opens up a huge world of cat philanthropy and passionate advocacy that most people never knew existed.
This podcast will surely fill your phone to the brim and may just inspire you to get out there and help your local strays and rescues.


Meowster
For the feline fanatic who loves to laugh.
If you're looking for a cat-themed pick-me-up, tune in to Meowster. With 116 episodes, hosts Rebecca Zisch and Tim Black cover the most entertaining aspects of the cat world.
From dishing about the best cats in pop culture to commentary on Kitten Bowl V, Meowster delivers hilarious show after hilarious show.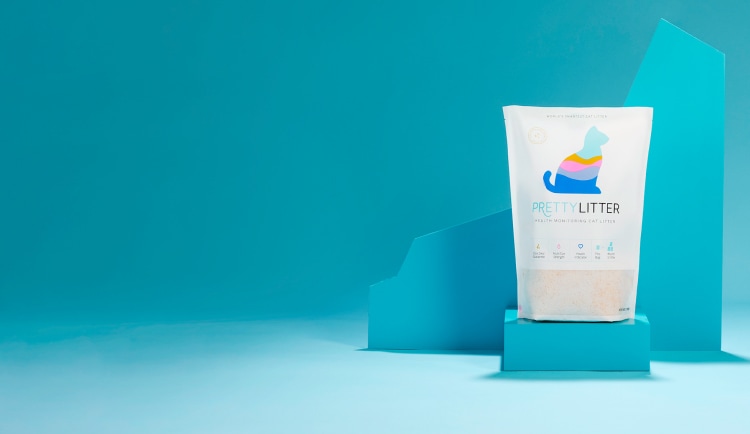 Tired of your
home smelling like
you have a cat?
Use code PRETTYBLOG
Tacoma Cat Hospital
For the cat-parent who asks a million questions during every vet visit.
This podcast is no longer running, but you can listen to all 22 episodes of Dr. Craig Smith's info-packed recordings on the Tacoma Cat Hospital website.
Dr. Smith is a veterinarian who specializes in just cats. And he sure knows his stuff. From ringworm to allergies to how to best board your cat, Dr. Smith does it all.


Magazines

Prefer things in print? No problem.
Magazines are still in vogue and we've found the best cat-themed publications for you:
Blogs

Blogs are one of the greatest things to hit the internet since email. Not only do they deliver info-packed quick reads that just may delight and entertain you, but also they're free!
There are some of the best blogs cat parents should subscribe to in order to stay in-the-loop on all things cats:
Check out these awesome cat resources and let us know which one's your favorite!