November 24, 2018 |4 min read
5 Facts About Chinese Li Hua Cats
If you're interested in learning more about Chinese Li Hua cats, then you've landed in the right place! Maybe you are wondering what makes this breed of cat so unique, or what cat litter box needs are specific to this cat? Whether you already own one of these beautiful felines, or whether you are researching more about them as a potential pet, this article will give you all the important information you need.


History of the Chinese Li Hua Cat
Chinese Li Hua cats, also known as Dragon Li and Li Hua Mao cats, originated in China. In fact, these cats are recognized as one of the earliest breeds of domestic felines. Dating back centuries, the Chinese Li Hua breed is a natural one, meaning without crossbreeding. The name Li Hua Mao translates to fox flower cat, in reference to its wild appearance and flower-patterned coat.


---
Cat Litter That Prioritizes Their
Health & Your Happiness.
Get 20% + a Free Toy
Use Code PRETTYBLOG at Checkout
for 20% Off + a FREE Catnip Toy
---
Physical Characteristics
With thick, short hairs, the Chinese Li Hua breed's coat can be described as tickled or mousey, with hairs that are black at the root and brown at the tip. Black rings around the legs and tail are common to this breed. While green is the most common eye color of the Chinese Li Hua, brown and yellow are also commonly found.



Chinese Li Hua Temperament
Chinese Li Hua are known for their intelligence, loyalty, and playfulness. If you are looking for a family-friendly cat, then this breed could be a potential addition to your home, as the Chinese Li Hua are known to be great with children due to their mild manner. This breed can also pair well in a home with a cat-friendly canine. Remember to introduce a new pet slowly and with care to other members of the family, both human and furry companions.


Hunting Abilities
Known for their hunting abilities, the Chinese Li Hua makes a great vermin catcher. With amazingly quick reflexes and retrieval skills, this breed's ability to hunt is worth noting. There is even a story of how one Chinese Li Hua cat learned how to fetch the morning newspaper!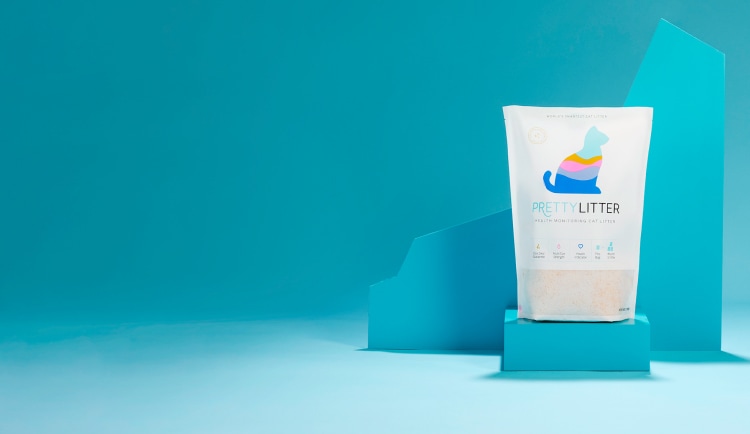 Tired of your
home smelling like
you have a cat?
Use code PRETTYBLOG
Special Considerations
As with most breeds, there are a few things to consider before adopting/buying one of these felines. With a higher need for attention and playtime, you should make sure that you will have the time and energy to devote to this playful, engaging breed. Weekly brushing of the coat is recommended to maintain its health and shine. As with all breeds, periodontal care is also necessary to prevent disease. This can be achieved with a weekly brushing of your cat's teeth. 
Litter box cleanliness is also going to be important, as with most breeds they can be particular about their designated bathroom area. PrettyLitter is designed with litter box cleanliness and safety in mind. Our litter formula is designed to absorb and eliminate moisture, which translates to a clean litter box that requires minimal maintenance. 
After reading this article you should have a better understanding of the Chinese Li Hua breed's history, characteristics, temperament, hunting abilities, and overall unique needs. This is an amazing breed that would make a wonderful addition to any home. If you have a personal experience with the Chinese Li Hua, we would love to hear about it! Comment below and share your love for this beautiful furry feline!
----
Don't forget to follow us on Instagram: @prettylittercats
----

Delivered straight to your front door, every month. We'll even pay your shipping.
For a limited time only, get 20% off your first PrettyLitter order. Enter code "LOVE20" at checkout. Redeem Now!