Use Code FB20 for 20% Off Your First Order
30,000+
Reviews
Tired of Your Home Smelling Like You Have a Cat?
PrettyLitter offers best in class odor control and health monitoring, delivered right to your door.
Order Now
Free Delivery
†
- Risk Free Guarantee.
†
In the Contiguous US
Say Goodbye to
that Litter Box Smell
Our super absorbent silica gel eliminates smells by trapping urine inside (not clumping around it) and drying out feces. This helps obliterate odors before you even have a chance to scoop.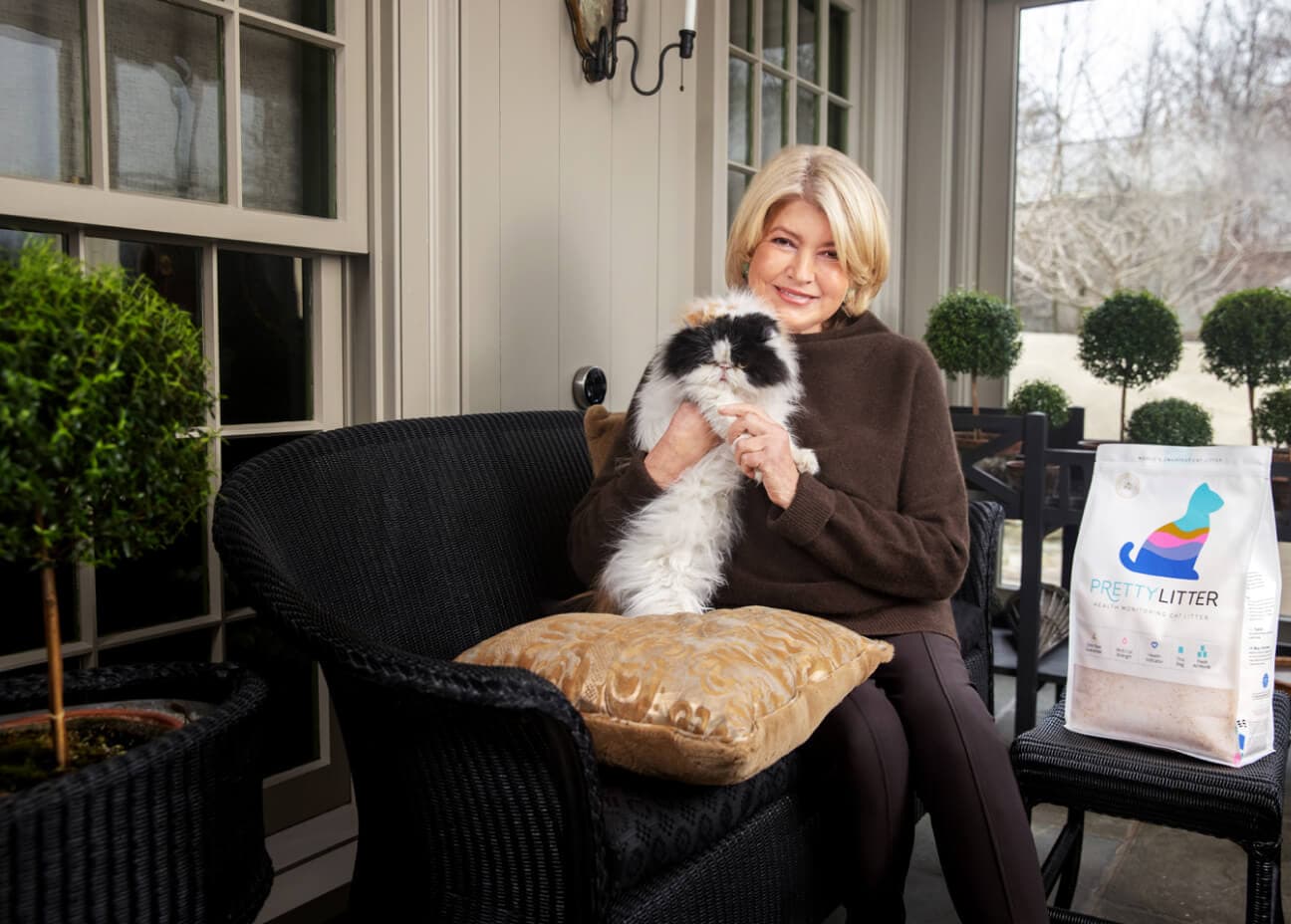 "I love cats very much but I hate stinky litter boxes. This solves the problem."

Martha Stewart
Why is PrettyLitter Better?
Scoop Less
Traps cat urine and evaporates moisture. Just scoop the poop!
Best In Class Odor Control
You never knew lightweight litter could work this hard.
Refill Once a Month
Our non-clumping, advanced litter formula means you'll use up to 80% less litter.
Try PrettyLitter
Refresh Your Litter Situation
PrettyLitter traps odor and eliminates moisture, so you'll never smell your cat's dirty business again.
Odorless Crystals

Porous crystals absorb scent and moisture to keep their litter box tidy and your home smelling fresh.

Health Monitoring

Our litter helps monitor your cat's urine for abnormal acidity and alkalinity, changing color when activated.

Lightweight & Hassle-Free

Each bag weighs up to 80% lighter than traditional litter and lasts up to a month.

Virtually Dust-Free

Crystal litter naturally cuts down on dust compared to clay cat litter.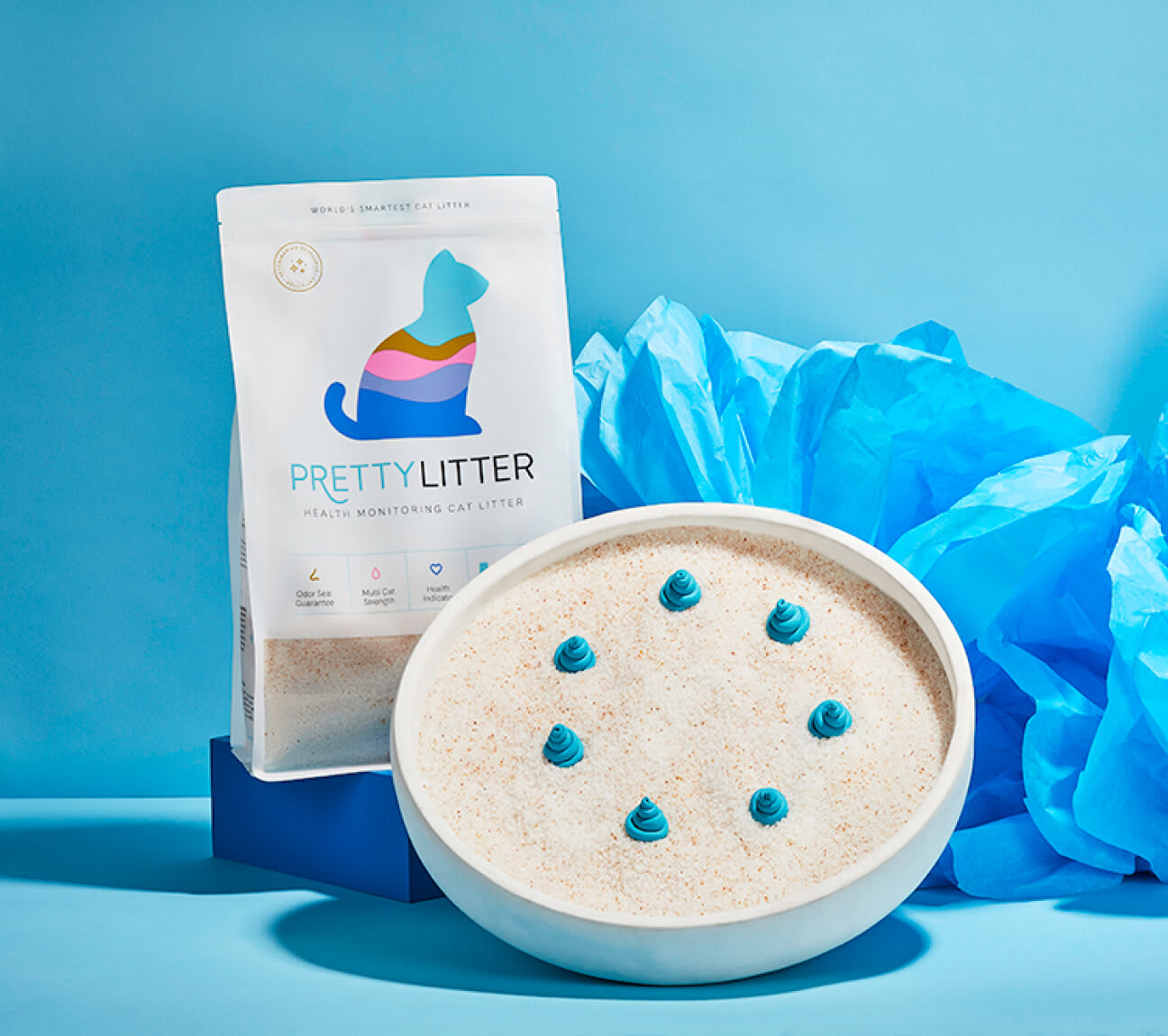 Learn What Your
Cat Can't Tell You
PrettyLitter changes color to tell you when your cat has a potential health issue, so you can get them help before it becomes an urgent medical situation.
Alkaline

May indicate urinary tract infections, high pH, and crystal/stone formations

Acidity

May indicate metabolic acidosis & kidney tubular acidosis

Typical

Dark Yellow/Olive Green coloring indicates urine within a typical range

Blood

May indicate bladder inflammation, bladder stones, urinary tract infection

Free Shipping
In the Contiguous US

30-Day Risk
Free Guarantee

What Our Fans Are Saying